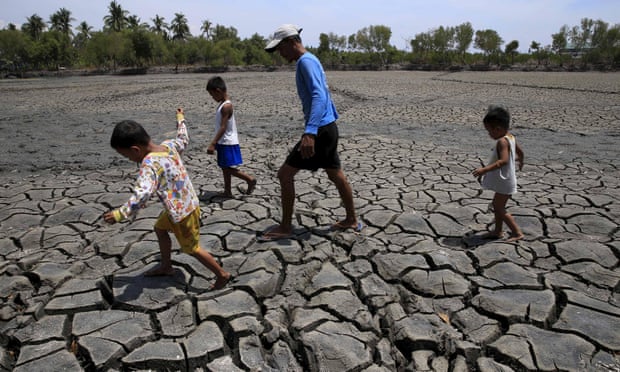 by Jassmin Del Rio
As climate change begins to transform the planet, those who inhabit it will subsequently need to change their practices and customs. Eichler (2015) focuses on changes in how children will be raised with the consequences of climate change on the horizon. She highlights the importance of teaching children to be resilient. To distinguish between those who are resilient and those who are not, she tells a personal story, about a time when a power outage hit her town and lasted for five days. She was out of the country during the outage but when she returned, she asked two friends about the experience. The first friend told her that she made the best of the outage by having a campfire and spending time with friends, a resilient response in Eichler's view. When Eichler asked the second friend about the outage, she said that it was a "difficult" experience that took her a long time to recover from. Eichler points out that resilience, the ability to bounce back when faced with adversity, is lacking in many but will soon be necessary to withstand the hardships that climate change will bring.
She goes on to mention several of the repercussions of climate change and identifies them as situations that younger generations will likely find themselves in. There will be severe natural disasters, crops will be negatively affected, the poor will begin to die, and our economy will take a large toll. She hypothesizes that parents are not passing down, as much as they should, learned skills that would make their children more resilient and therefore more prepared to take on these forthcoming obstacles. Critical, independent thinking and good health will be necessary. However, she reports that muscular strength in adolescents has gone down from previous years and weight has gone up. Eichler attributes the decline in health and resilience to less outdoor play time for children and overprotective parenting. She explains that, because kids are not connecting with nature like they used to, they are less observant, alert, creative, and healthy. Eichler states that children's dependency on technology contributes to these problems as well. She reports that a lack of boredom is harmful to the development of problem-solving skills and creativity. Televisions and computers are the easy way out and don't force kids to think critically when they are bored.
Eichler connects these negative changes in child rearing back to climate change and the obstacles it will bring. Kids will need to grow up to be resilient, be able to think quickly in times of emergency, be healthy and able, be more comfortable with nature, and have experience with tools besides computers and technology, to survive. This all starts with making sure that children are active, spending time outside, and staying away from too much technology. She concludes by suggesting that parents start this kind of parenting now because climate change is already here and the worst of it is on its way.
Eichler M., 2015. Raising Children to Cope with Climate Change? Canadian Review of Sociology v52 n2: 232-240. http://web.b.ebscohost.com.ccl.idm.oclc.org/ehost/pdfviewer/pdfviewer?sid=52d1234e-0d45-4c15-85a9-deefba7b4ff1%40sessionmgr102&vid=1&hid=109